Resources
Resources and insights
Autodesk Tandem is designed to help AEC firms and owners start building digital twins into projects, right now. Through a continuous program of innovation and enhancements, discover how Tandem will pave the way for the industry to create and deploy true digital twins.
Quick start tutorials
Get to grips with the basics of Tandem
Get started with Autodesk Tandem by creating a free account and begin managing asset data for facilities in just a few minutes.
With Facility Templates, your teams can either follow industry standards, use those standards as a starting point, or build their own.
With Autodesk Tandem, project teams can contribute to a single digital hub capturing required data for a digital handover.
In this tutorial, we define what an asset, parameter, parameter sets, classification, and facility templates are and how you can get started with tagging assets.
November Webinar
Product Update
In this month's webinar, our team gave an overview on document linking​, expanded on IFC Model Support and touched on Dynamic Floorplans​ as well as System Mapping.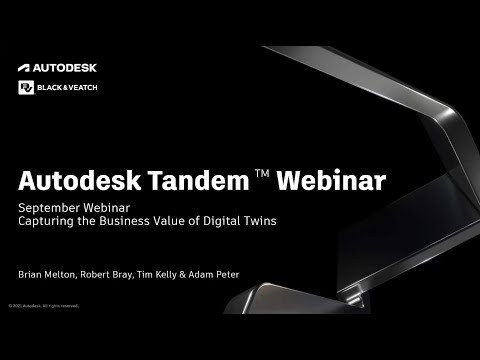 In this month's webinar, Robert Bray and Tim Kelly from Autodesk Tandem are joined by guest speaker Brian Melton, Chief Technologist at Black & Veatch, to discuss the journey towards digital twins and the growth opportunities they offer.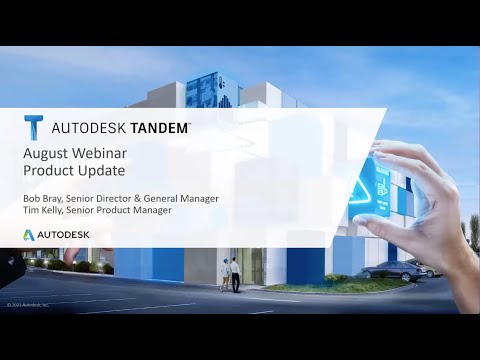 In this month's webinar, our team gave an overview of the workflow and personas, talked about UI improvements, data management, rooms & spaces, and concluded with a live Q&A.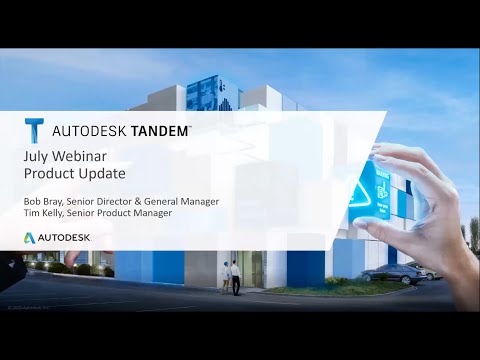 In this month's Webinar, our team talked about the launch of Autodesk Tandem and what that means for you! During this session, we reviewed our offerings, key workflows and walked through our published roadmap.
Autodesk Tandem FAQs
A digital twin captures the bidirectional flow of information enabling the physical asset and digital data to work hand-in-hand and in tandem, resulting in a real-time up-to-date digital model that has a true understanding of the operational characteristics of the physical asset.
The Autodesk Tandem  initial product release will be available worldwide in English only. We plan to incrementally release updates in other languages in the months following the product's commercial release.
Autodesk Tandem already has an integration with  Autodesk BIM360 Docs.
Autodesk Tandem will support the handover of a descriptive digital twin that describes all of the assets, spaces, and systems an owner needs to manage.
We currently support Revit 2017 and later. We are utilizing the Forge Data Pipeline to ingest design data and over time will support other Autodesk formats and open formats such as IFC amongst others. Specific formats and timing will be driven by customer input. 
Yes, this IoT-type integration is under consideration for the longer term.